is a family grown tree removal service located on the Gold Coast. We offer quality services that are in accordance with the local Gold Coast and New South Wales City Council guidelines at a competitive price for all types of tree work.
Our qualified Arborists services include tree and stump removal, tree lopping, tree pruning, block clearing, stump grinding, and mulch sales.
We take the utmost care and consideration when conducting any type of tree service within our scope of works. We also endeavour to make as little an impact as possible to your property while also ensuring we leave the area clean and clear after our work is completed. Our Arborists will discuss any issues or concerns whilst conducting the quote so everything is clear to the property owner before any work commences.
We have the right machines to get the job done efficiently and reliably. No job is too big or too small.
We conduct ourselves to very high standards, are fully insured, and work together with our clients to achieve the best possible outcomes. All of Arrow Tree Services staff are experienced and knowledgeable of the tree industry and carry out all work safely and efficiently saving our customers time and money.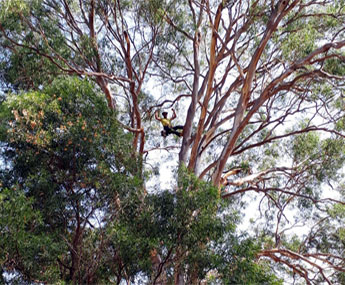 Gold Coast Tree Arborist
As a leading arborist on the Gold Coast, we offer exceptional customer service and strive to improve everyday. We also offer tree trimming for all types of trees including; side trimming, topping, palm tree maintenance, fruit trees and lifting the canopy of your trees. We also offer advice in the form of a free quote.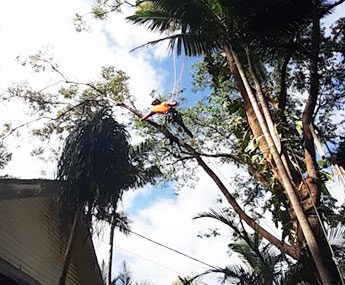 Professional Tree Pruning
All our arborists at Arrow Tree Services Gold Coast are qualified and experienced in corrective and formative pruning

Tree pruning removes dead, diseased, and dangerous branches to prevent any damage to your property while improving the health and lifespan of your tree. Tree Pruning is essential as it improves the health of the tree while ensuring it will not cause damage to your property.

Tree pruning is also available for customers wishing to tidy up the appearance of their trees. At Arrow Tree Services, we pride ourselves on our professional tree pruning services and will ensure that your Tree Pruning Gold Coast job is done at the best quality for the best price, give us a call today!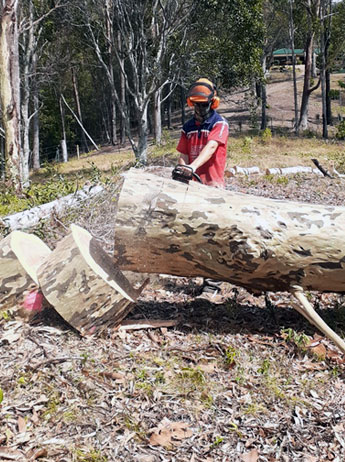 Gold Coast Tree Removal
When our Tree Felling professionals do a risk assessment and discover potential risky issues such as diseased or damaged plant limbs beyond repair, tree cutting may be required. We know how complex tree felling can be and how costly mistakes can add up. We have successfully cut thousands of trees through the years but our work goes beyond simple tree cutting. Every time we remove tree debris from your yard, we will ensure that it is done in the safest, most efficient, and cost-effective manner possible. We will also leave your property in a clean and tidy condition.

We are able to accomplish this because we are always on the cutting edge of any advancement in the tree service Gold Coast industry. We are continually implementing the latest practices of tree felling. Because we are always ahead of the competition, we can offer you the best tree cutting services possible and at reasonable rates. Our highly experienced and certified arborists at Arrow Tree Services have years of experience with hazardous trees and are highly specialised in diagnosing hazardous trees. Our team can recognise the factors that could cause the tree to eventually fail. We provide you with the facts so you can make an informed decision.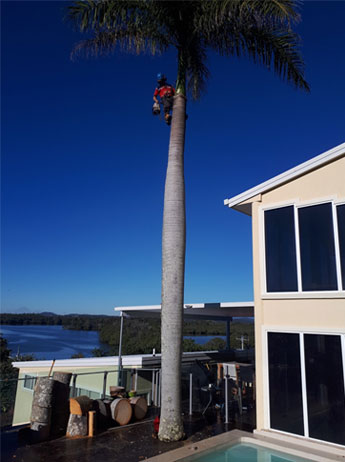 Palm Tree Removal
We all love the additional beauty that palm trees can bring to any property; what with their unique shape and size that make them stand out from any other type of trees in our yards. However, there are also a few unique challenges you will be facing when you have them in your yard.

Apart from growing so tall and shedding outer layers they pose the risk of causing serious property damage whenever there is severe weather. Don't fall into the temptation of trying to trim them or cut them down on your own. Apart from being difficult to climb, cleaning them off can be a challenge unless you are experienced in palm tree services. We have professional and highly experienced arborists on the Gold Coast who have every necessary tool that is required to enable the cleaning and cutting of palm trees safely and effectively.

As soon as you notice that your palm trees are beginning to die or they are simply getting in the way of some of your landscaping plans, simply call Arrow Tree Services and we can remove them for you safely and effectively. We guarantee our palm tree removal service and once we have done it you will be completely satisfied and your property will remain safe. This is why it is easier and safer to call us for palm tree removal jobs than attempting to do it on your own. We will assess your palm trees and determine if any palm fronds need to be removed if they pose a danger. After work is completed we will remove debris from the area and leave it clean and tidy.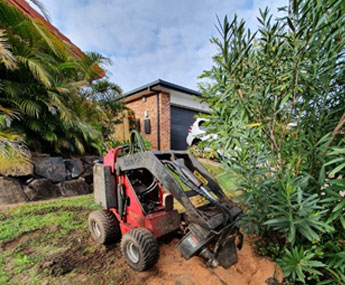 Stump Grinding
At Arrow Tree Services our arborists are qualified and experienced at grinding stumps. Stump grinding is necessary to do as stumps can be hazardous, grow back and do not look aesthetically pleasing.
Call us today to receive a free quote, or to answer any questions about your trees.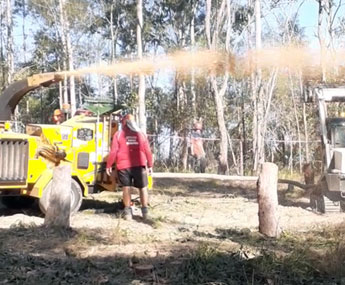 Mulch Supply
Arrow Trees supply top quality, organic mulch at an affordable price and are able to deliver it if needed. Mulch is a great natural fertiliser that is very effective at retaining moisture within soil, suppressing weeds and regulating the temperature of the soil.
Great team, perfect job, true professionals. Would def recommend !!
Bridgette Hutchinson
Pruning of trees
Tweed Heads South
Yes, definitely. ARROW Tree loppers did an excellent and well organised job in cutting the tree down, as urgently required. Charge was reasonable. Workmanship was fast, tidy, and professional.
Janet Toh
Removal of overgrown Pencil Pine
Robina
Arrow Tree Service's Matt and Nick did a great job removing and pruning our trees. They arrived as promised on time and ready to go. Matt's attention to detail and safe working practice made my wife and I feel that we were in good hands. They spent 5 hours removing and pruning trees, removing old… Read more "Hector Camejo"
Hector Camejo
Matt was reliable and did a quality job. Highly recommend
Nettekservices
Very happy with the work done, at an affordable price. Would definitely recommend.
Merryl Schalk
Bilambil Heights
Bob Hanley
Branches trimmed from large Mango Tree
Labrador
Quick and Efficient service, clean up nicely.
Craig Geary
Pruning of a row of trees.
Tweed Heads
On time, very competitive quote.  Very happy with the finished job.
Bob Dougherty
Pruning of 15 shrubs up to 2 metres tall.
Tweed Heads
Matt and the team were efficient, helpful, professional, and very reasonably priced…they went above and beyond, (excuse the pun), to make sure I was happy. I highly recommend.
Joe Ippolito
Great business ran by passionate people.
Heidi Atkins
10 out of 10 for communication and prompt service and was knowledgeable in regards to my native trees.
Nicole
Trimming of 2 Cypress Pine Trees down to 6 metres.
Burleigh Heads, Koala Park
Great customer service and communication, arrived on time and did a fantastic job. Very safe and neat and a pleasure to work with. Would recommend without hesitation. Thanks Matt!!
L Wren
Very prompt response to Hipages message. Turned up when expected, the quote was within the expected price range and the job was completed quickly and efficiently.
Philip
Removal of 2 clumps of Fishtail Palms.
Robina
Johnny
Tree topped off.
Labrador
Very professional, very genuine, extremely quick. Wonderful job done on my trees & shrubs. Perfect clean up when completed. So good!!
Rosalind Williamson
Removal of 20 small shrubs approximately 4' high.
Banora Point
Great job. Trees removed in very little time.
Peter
2 Palm Trees removed from backyard.
Tweed Heads
Professional, friendly, well priced and did the job quickly but safely.
Karen Jongbloed
Removal of Tree too close to the house.
Highland Park
Whatever your requirements, we are here to help you with any tree service questions you have. We are happy to provide free estimates for pruning, removals, emergencies, and risk assessments. Please contact us via phone or the contact form with your questions or to request a free estimate.